OUR INVESTMENT PHILOSOPHY is to locate quality assets that would benefit from increased attention and/or capital investment. Generally these properties are office, retail and warehouses in intown / urban locations throughout Atlanta. With regard to leverage, we maintain a constant philosophy to focus on minimizing risk while creating long term cash flow. We review each asset to create a 'Sale versus Hold' strategy and utilize permanent debt when available.
CURRENT AND PAST INVESTMENT PROPERTIES
SOUTHSIDE / MAINTENANCE FACILITY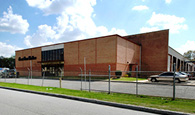 ELLSWORTH / CHATTAHOOCHEE INDUSTRIAL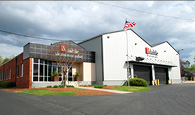 MAILING AVENUE STAGEWORKS / GRANT PARK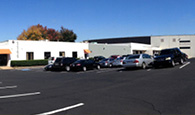 Click to download before/after photographs of renovation projects we have completed or are currently working on.
Randy Harris Midtown Bank & Trust
Paige Collier Bank of North Georgia
404.969.4400
404.846.4166
rharris@midtownbank.com
paigecollier@banknorthgeorgia.com
COMMERCIAL REAL ESTATE SERVICES
Commerical Real Estate Sales / Leasing / Tenant / Landlord Representation
Distressed Asset Acquisition / Distressed Asset Disposition
Commerical Real Estate Brokerage / Commerical Real Estate for Building Owners / Adaptive Reuse, 1031 Tax Exchanges
Intown, Midtown, Virginia Highlands, Buckhead, Piedmont Park, Little Five Points, Peachtree Hills, Courtland St. Downtown, Dekalb Technology Pkwy, Krog Street in Inman Park, Spaghetti Jct., Chattahoochee Industrial, Armour Industrial, Pleasant Hill Road in Gwinnett County